Social media graphics, social content, and content scheduling for a bi-monthly Twitter chat (#OK2Ask) targeting K12 educators

Twitter Channel Art
Channel cover art design for Twitter (1500 x 500 pixels) prominently promotes upcoming Twitter chat topics and dates.

I'd design and maintain these channel art graphics (for both Twitter and Facebook) updated on a bimonthly basis on behalf of the client.
Social Graphic Templates
I developed an alternating set of Twitter chat promotional graphics the client could inherit and maintain internally.
Template A (set of 3)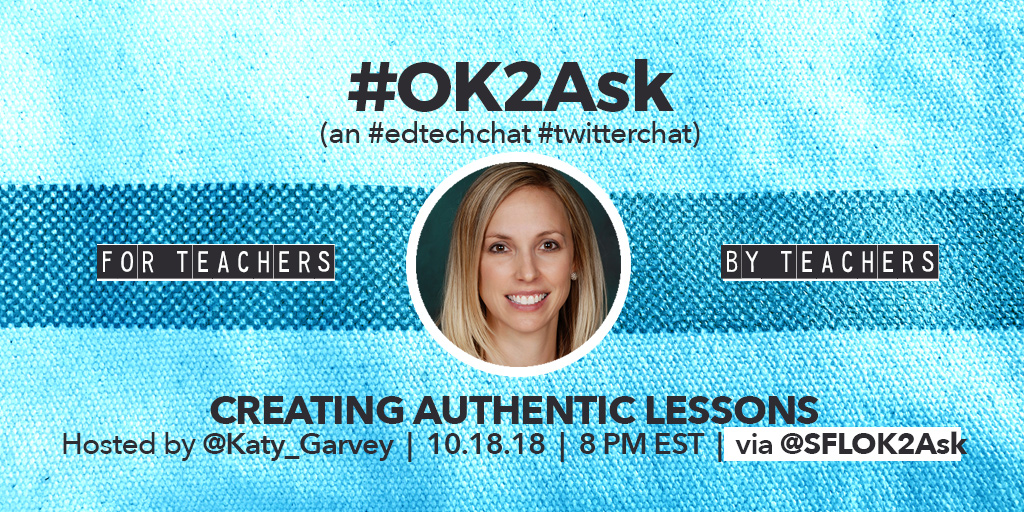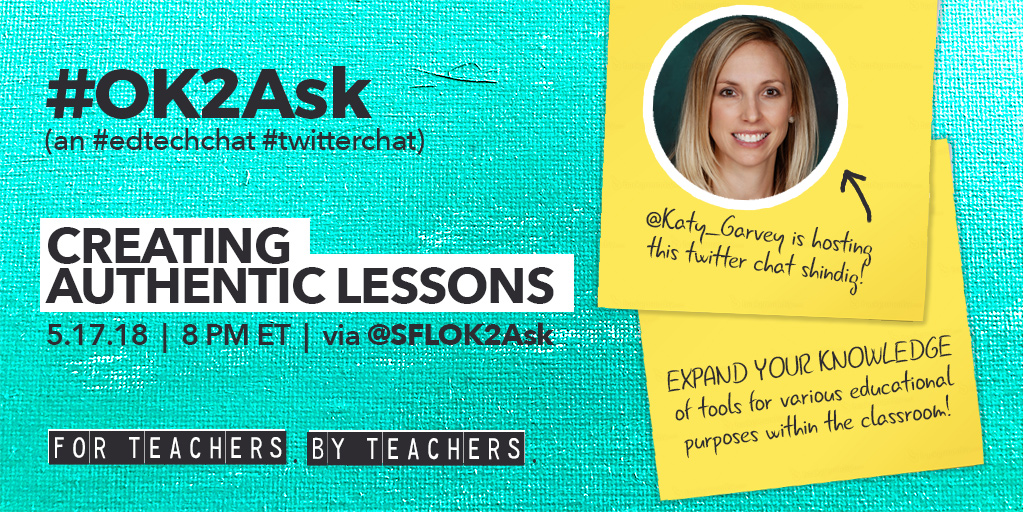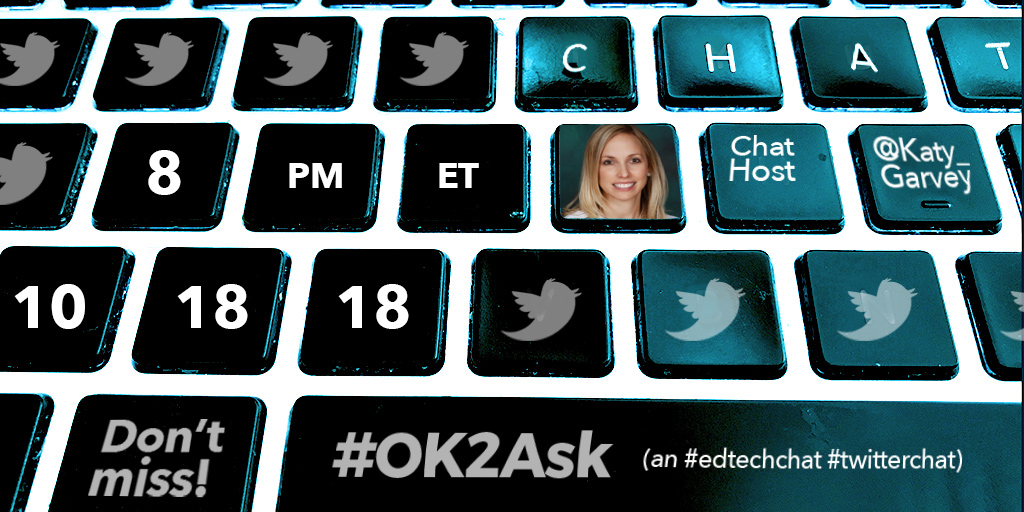 Template B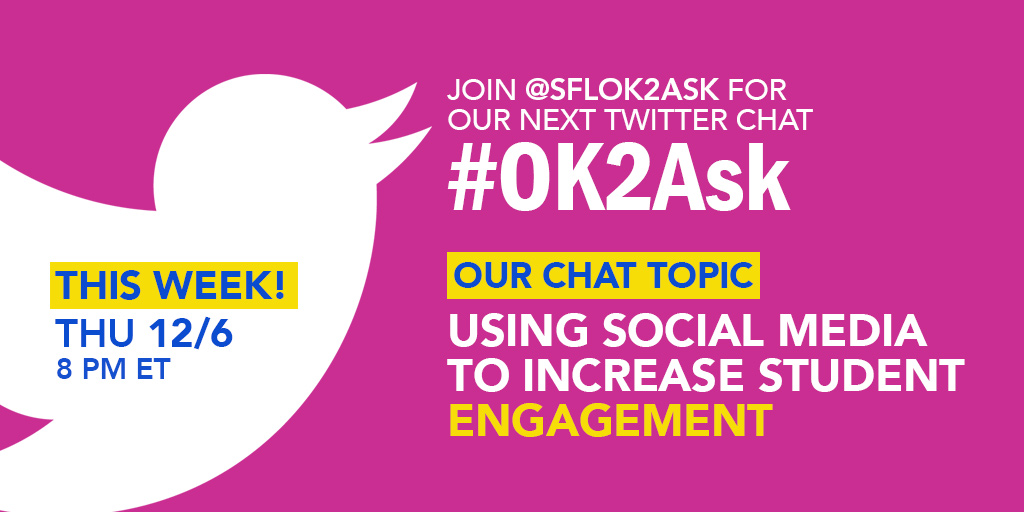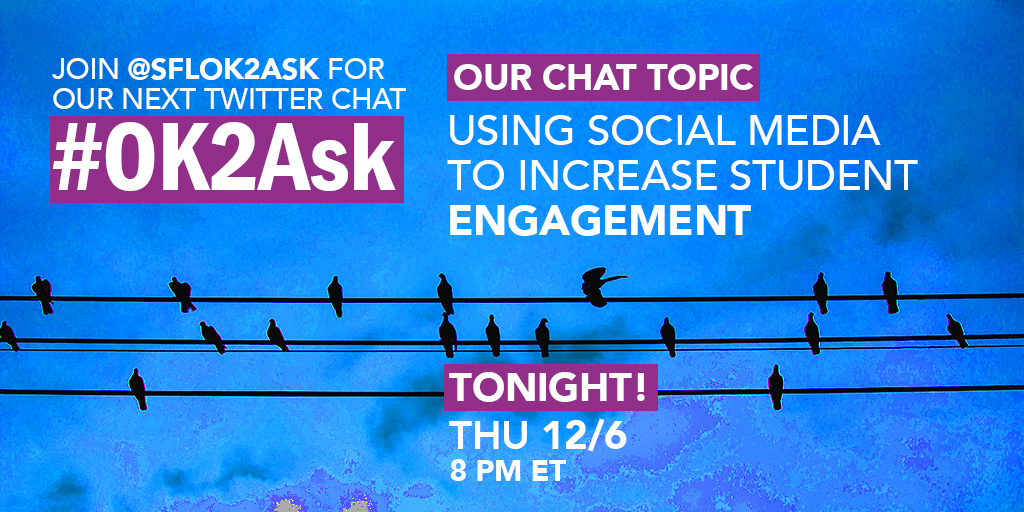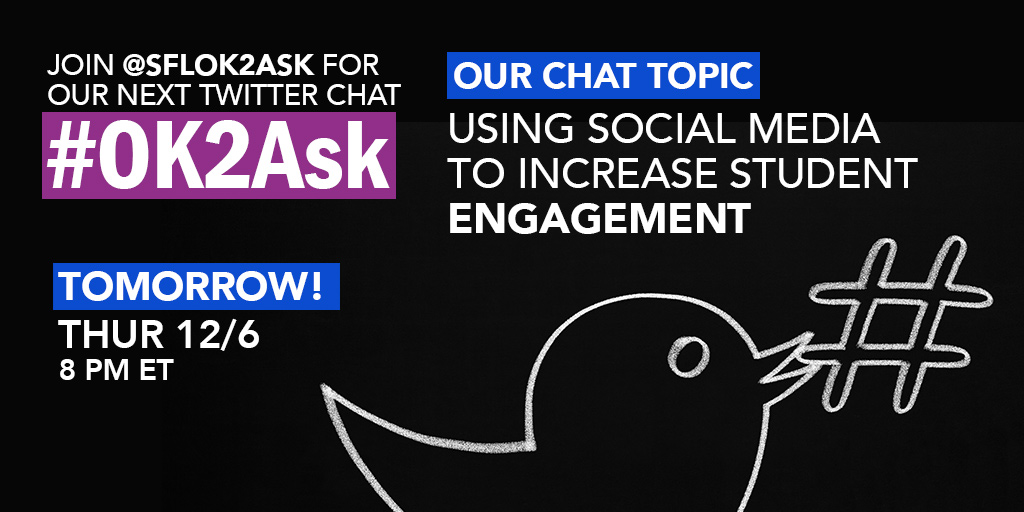 Promotional Tweets
As part of the Twitter chat support, I also developed promotional tweets to help plug each upcoming chat.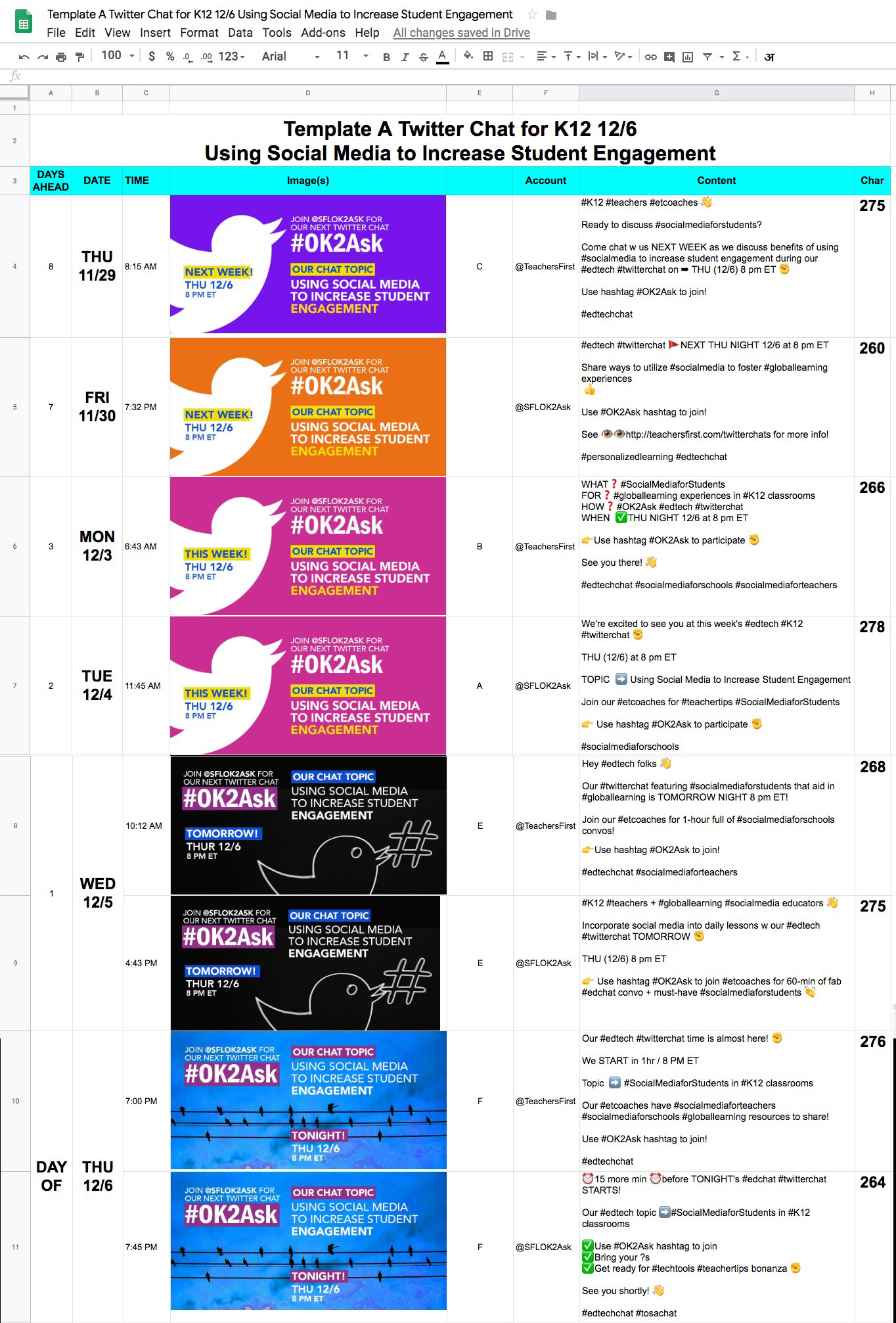 Noteworthy Highlights
Template Design
The client initially had me design this limited Twitter chat support system for them to maintain in-house. When their designated staff member, who had inherited this design and content system left the company, the client retained my services to hands-on oversee this Twitter chat support on a bi-monthly basis.
Editorial process
This effort required me to develop at least 5-7 pre-chat tweets leading up to each Twitter chat date. Once the client approved, I'd then automate the publishing of the tweets using Zoho Social's content scheduler.
Multi-account promotion
Client required I publish the upcoming chat event Tweets across two different Twitter accounts, hence why some of the graphics repeat in the calendar shared above.
Content volume
The client was a nonprofit with limited resources, and as such, they were limited in how much time, effort, and resources were applied to each chat promotion.