Email Marketing Content (Retail)
A multi-location furniture store retailer was working with the digital teams at The Washington Post for a prolonged email marketing campaign throughout 2021.
Before
The original emails were using a 2-column layout and therefore, were not as mobile-friendly. The content in the emails was also not telling a relevant story targeting the email recipient other than offering a promotional discount message.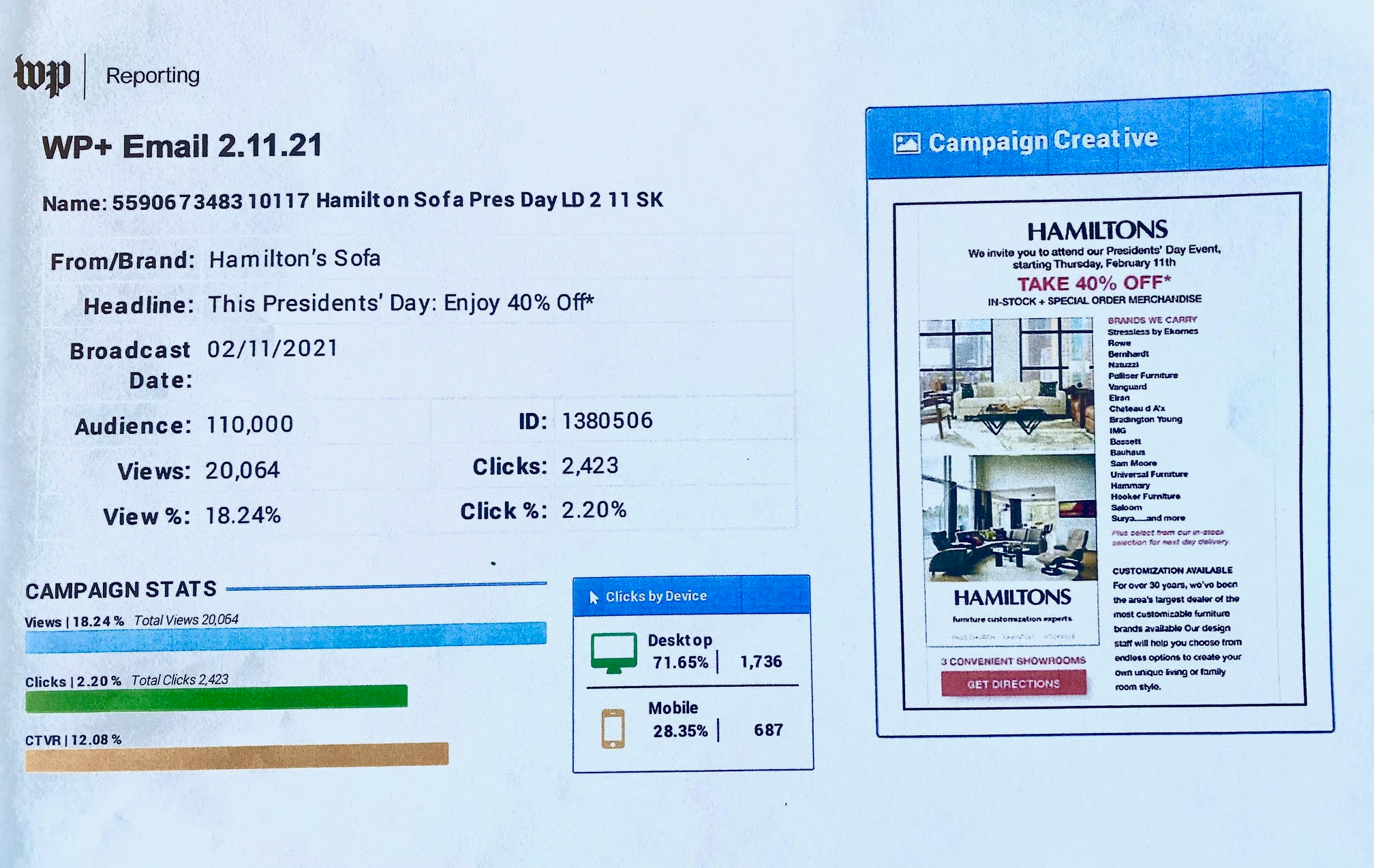 After
After I entirely reconstructed the content and email layout, I saliently emphasized "3 Easy Steps" as the main content theme across the newly refreshed campaigns.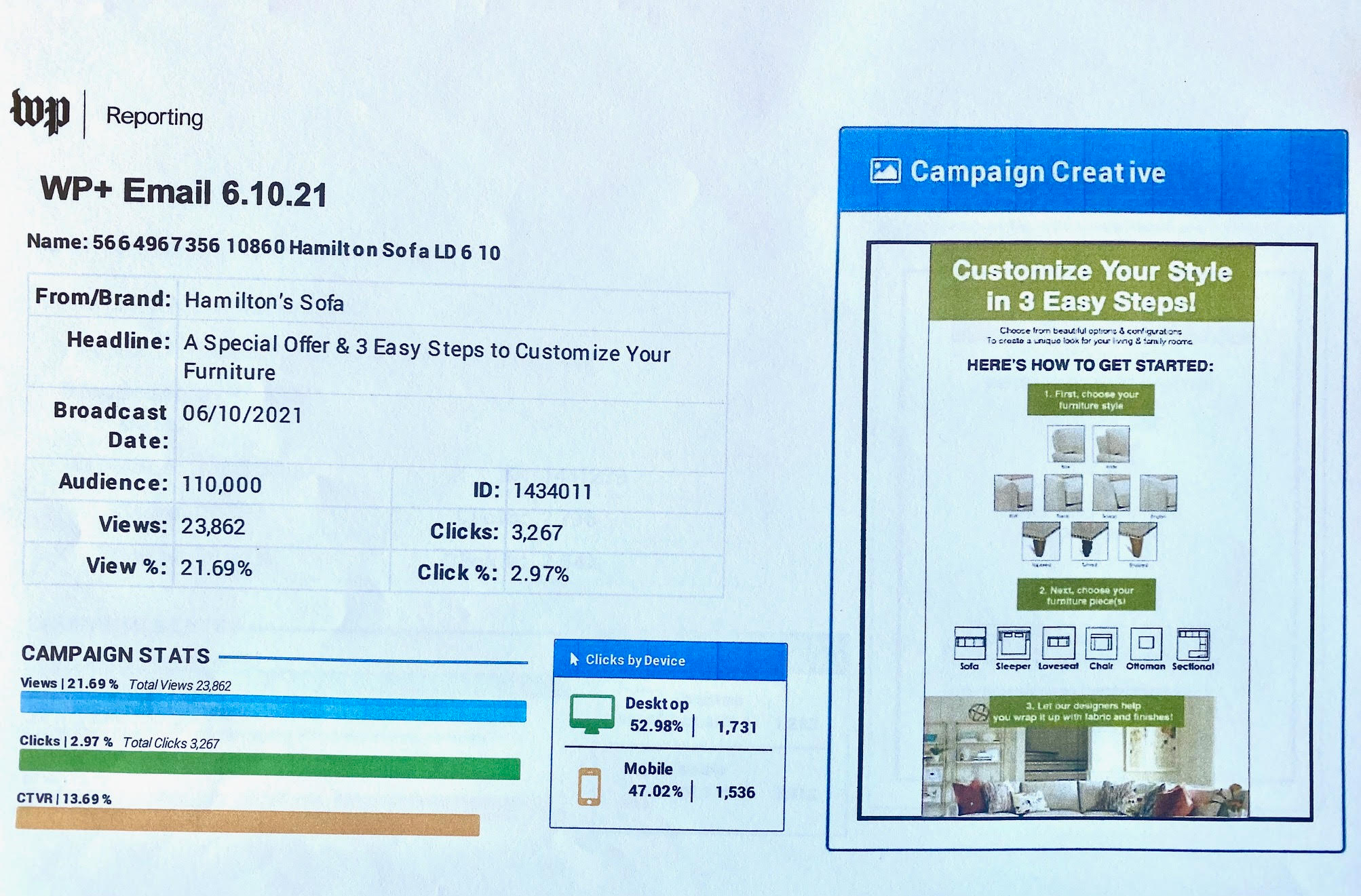 This new angle, along with the corresponding visuals showing email recipients how easily they can customize their furniture (in 3 easy steps), increased email open clicks by 34.83% and link clicks within the email itself by 35%.

Mayra Ruiz-McPherson, MA, MFA
Media Psychologist • Experience/Creative/Digital Strategist • Tech Ethicist1-pager: https://seniordigitalstrategist25yrsexp.carrd.co
about me: mayraruizmcpherson.com
mobile: 703.798.2619
email: mayra@ruizmcpherson.com
social: fb (messenger) | li | tw | medium